how is it already mid-july
weekend reading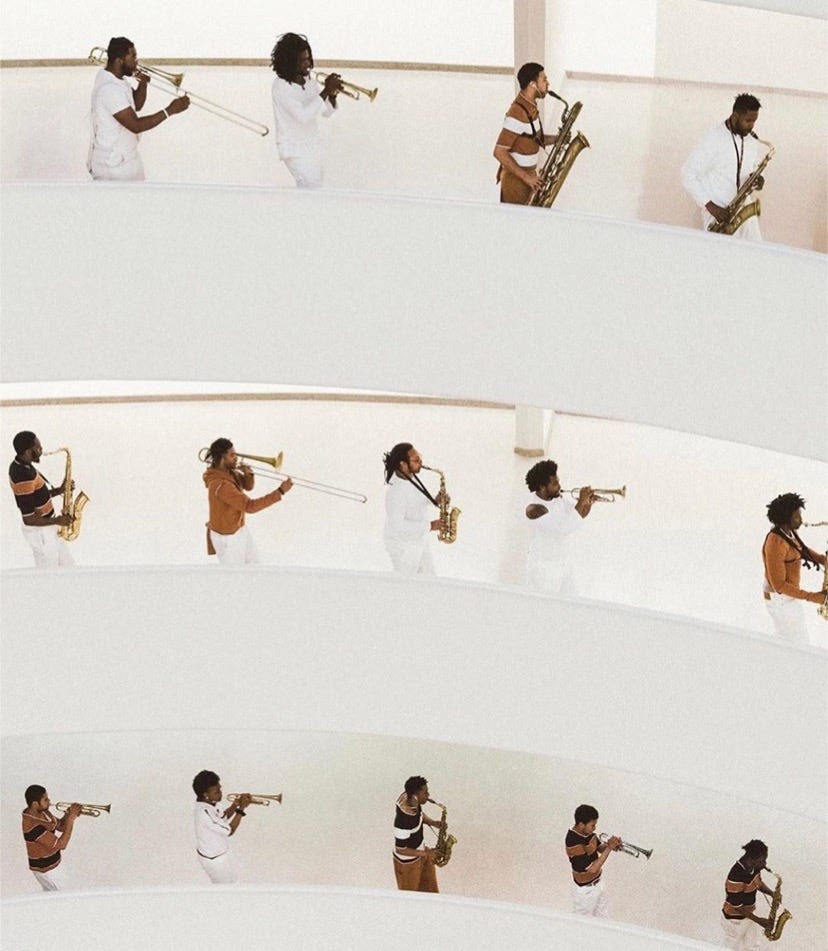 solange knowles. "an ode to," (2017, performance @ guggenheim museum)
this was an interdisciplinary performance project inspired by solange's album a seat at the table. she performed to an audience clad in all-white ensembles, who adhered to a strict cell-phone policy and spent their sunday morning celebrating the beauty & diversity of black womanhood.
as i dealt with the aftershocks of the world imploding around me, i took a petit hiatus. long story, short: i'll be continuing college remotely next semester.
in other news,
what i've read, watched, & listened to this week
read:
---
watched:
i've been watching the hills. if anyone other than me can remember, the hills is a 2006 reality television show that premiered on mtv. it follows the lives of lauren conrad, whitney port, audrina patridge, and heidi montag who are all trying to make it in the LA fashion world. while it's not the most thought-provoking work, the show is definitely a cultural touchpoint that remains in the conversation because of its groundbreaking format. i'm mostly watching because i'm annoyed that i didn't know more about it before.

i can't stop watching keith "eats the menu" videos. during this time, where one often feels guilty for being self-indulgent, these videos really allow a person to melt into their couch and imagine the now-lost freedom of eating a ridiculous amount of fast food with friends.
the ziwe videos. i'm half-intrigued and half-unimpressed. ziwe's style of interviewing is inventive, but it doesn't push the culture forward in anyway. in interviews with "well-known white people" such as alison roman and caroline calloway, ziwe askes questions such as "how many black friends do you have?" and others about their knowledge (or lackthereof) of civil rights leaders. while it's revealing to hear the answers to these questions, the format is problematic because of the way in which it turns conversations about race into a comedic skeptical. it distracts from the overall point of educating and informing, instead airing on the side of humiliation. perhaps, there is a better way to achieve both, while using the strength of her platform to further conversation. would be curious to know if anyone has other thoughts, in the comments.
keeping up with the kardashians. i'm obsessed. this is the perfect show for right now. there's a specific combination of family chaos, absurd wealth, and cute children which makes this the best reality show of all time. as a long time watcher of the series, i can confidently say that it has only gotten better.
---
listening:
the talk-art podcast. i discovered this when looking for podcast episodes that featured the nymag art critic jerry saltz. hosted by actor russell tovey and gallerist robert diament, the podcast features critics, tastemakers, actors, writers, and musicians such as elton john, ellie goulding, and josh o'connor (prince charles in the crown). the two ask questions about individual art collections, but you end up learning a lot about the personal and family lives of their guests through intense stories about their art. super interesting.